TMShell Law Firm is pleased to send you next Wednesday, May 11, 2022 at 3pm to the webinar: "Intellectual property and sustainability in the wine sector: reflections, strategies and
Go to the event »
The Pharmaceuticals Made in Italy event will take place in Ho Chi Minh City, Vietnam, on June 9th and 10th. The event organized by I-CHAM (Italian Chamber of Commerce
Go to the event »
Why become a member of the chamber?
Italo Orientale Chamber of Commerce, founded in Bari in 1924, promotes and favors economic relations between Italy and foreign countries, with particular regard to the Eastern and Mediterranean ones.
To inform its members, it periodically draws up an information bulletin and provides with a newsletter sent by e-mail all information relating to international trade: requests and / or offers, international tenders, political, economic and legislative news.
One of the main purposes, as we have already said, is to promote and encourage the development of commercial, cultural, tourist and social exchanges between Italy and the countries to the east of Puglia.
To allow this type of exchange, it is necessary to make known and appreciated the "made in Italy" with particular attention to the reference territory, promoting collaboration between companies from different countries through the dissemination of information, including economic ones.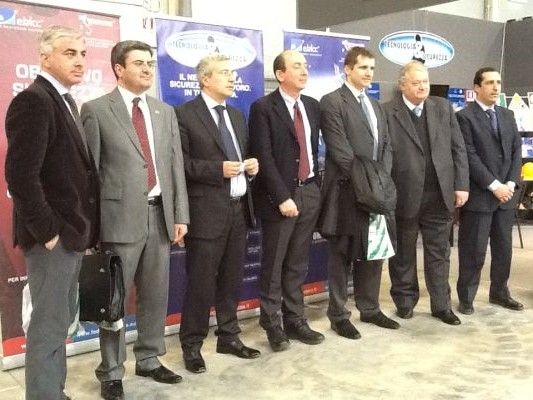 Do you want to open an e-commerce in China?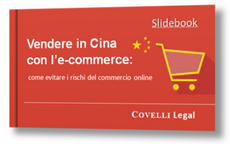 Download our e-book for FREE, find out how to sell in China through an e-commerce avoiding the risks and common mistakes made in online commerce.
This e-book was created by the lawyer. Raffaele Covelli.
Click on the button below to reach the page dedicated to the download of the e-book.
This is one of the many advantages reserved for our members, made available free of charge to all users.
TMShell Law Firm is pleased to send you next Wednesday, May 11, 2022 at 3pm to the webinar: "Intellectual property and sustainability in the wine
Read more »
The Pharmaceuticals Made in Italy event will take place in Ho Chi Minh City, Vietnam, on June 9th and 10th. The event organized by I-CHAM
Read more »
We are pleased to invite you to the webinar: "Hong Kong, updates and opportunities in the fields of innovation and technology" Tuesday15 March
Read more »
TMShell Law Firm is pleased to send you next Wednesday, May 11, 2022 at 3pm to the webinar: "Intellectual property and sustainability in the wine
Read more »
The Pharmaceuticals Made in Italy event will take place in Ho Chi Minh City, Vietnam, on June 9th and 10th. The event organized by I-CHAM
Read more »
TMShell Law Firm is pleased to send you next Wednesday, May 11, 2022 at 3pm to the webinar: "Intellectual property and sustainability in the wine
Read more »